Responsible use of natural resources starts with knowing what we consume. In a world with increasing resource challenges, we at GWF make the difference in our daily actions. Through our products and services, we show our customers and end users exactly where and how consumption occurs. In doing so, we rely on proven technologies and innovation.
Application areas

:

All these application areas have one thing in common:
They use innovative measurement systems
What makes us tick

:

We Live quality at GWF
Innovation and digitalization
GWF has been investing in the development of new technologies, products and business models and in the digitalization of our processes for years. With customized solutions, we help our customers become more digital and take advantage of modern measurement technology and data processing.

Our brand
The GWF brand goes back to our original name as «Gas- und Wassermesserfabrik Luzern». Today, we still manufacture, refurbish and calibrate gas and water meters at our founding site in Lucerne. As GWF we are proud of our history and at the same time focused on the future.

Swiss market
We have been active in our home market of Switzerland since 1899. In recent years, we have developed from a manufacturer of leading measurement instruments into a system integrator with a broad portfolio of products and solutions for the energy, water and building technology sectors.

Internationalization
We are internationalizing our business by establishing GWF sales and service offices and our global network of long-term distribution partners. We are active as a component and technology supplier for other manufacturers and providers of complete system solutions. In 2022 we were nominated for the Switzerland Global Enterprise Export Award.

Hydropower
It is impossible to imagine the modern energy mix without hydropower. Our measuring devices are used to monitor the efficiency of the turbines online and to optimize the processes for this important energy source. They are thus an essential building block for sustainable operation.

Water supply
In water supply, we offer measurement devices both in the supply network and at the end user. We have various technological solutions - from the proven battery-free encoder water meter «MTKcoder®» to the award-winning ultrasonic flowmeter «Sonico®».

Water as a resource is our passion and we care about the future of our planet. That's why we combine our innovative measurement technology with easy-to-use software and maintain a global network of leading water management experts to provide solutions to specific water challenges around the world. Learn more about our Waterleader Solutions here.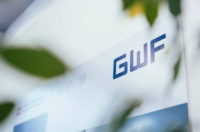 Sustainability

:

We care about the environment
GWF provides the necessary means and structures to continuously improve environmental performance. In doing so, we also promote the environmental awareness and knowledge of our employees. We openly inform and motivate them to act in an environmentally conscious manner.
We avoid and reduce waste, emissions and recycle materials. We communicate openly about the environmental compatibility of our products and are committed to dialog with authorities and interested groups.
News & Events

:

Always up to date
Status about GWF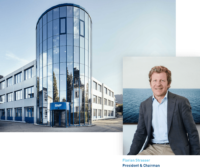 About GWF

:

over 120 years of success

Originally founded as a branch of the company Elster Gasapparate from Berlin in Lucerne, GWF AG has transformed itself through constant development of new products and solutions enabling the company to move into markets beyond the Swiss borders. Follow the path from product manufacturer to comprehensive energy service provider.
Memberships in which GWF is involved
GWF is committed to improving the framework conditions for the industry in associations and in politics in order to keep jobs in the industry attractive and to secure them in the long term.











On which topic can we help you?
*Required fields