Waterleader

:

Become a Waterleader
Water supply is one of the world's greatest challenges. Let's work together to address this challenge:
Be a Waterleader. Water supply is a global problem that requires local solutions – and committed leadership.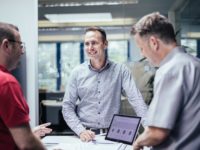 Welcome to GWF Waterleader Solutions!
Together with our partners, we at GWF link our innovative sensor technology and software with a global network of experts. There is no planet B. We all share the responsibility for the earth's water.
Water is fundamental for survival, health, poverty alleviation, food security, peace, human rights, ecosystem conservation and education. We already have the technology to solve many water supply problems. What is still missing are more Waterleaders – people like you. Whether engineer or installer, researcher or consultant, manager or investor.
Learn more about our Waterleader project here. Discover how we at GWF tackle the challenges of water supply and become part of the team.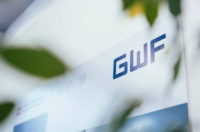 What is our idea?
At GWF, we take a holistic and data-based approach to identifying problem areas. This means: we measure and provide the facts to make water supply more efficient. Our offer ranges from project management and consulting services to complete turnkey solutions or even joint investments in sustainable projects.
Why should you work with us?
Because we help you to manage the world's most valuable resource in the best possible way. Our know-how helps you to save water as well as energy in a sensible and efficient way. Reduce "unknown" consumption and inefficiencies, optimise the quality of your water supply and create internal and external awareness for the topic of water.
How do you work with us?
It's easy to work with us. You choose the service model that suits your needs. From pure consulting to turnkey solutions, we offer what suits you – and even co-invest through performance-based contracting. You can rely on us for everything from advice and implementation support to the installation and commissioning of your solutions, maintenance and support. Would you like to co-invest in planning and implementation? Get in touch with us.
Who we work with?
Our partners are global leaders in water and wastewater, irrigation, industrial and building services.
Application areas
Be a Waterleader
Become part of the Waterleader team – we can only master the challenges of the future together. Let's use the resource water efficiently. An advantage for your project or company. And an advantage for all of us.